As part of XTL's strategic growth plan we are committed to expanding our asset based refrigerated transport and dry trucking operations in Western Canada; to and from the United States.  Alberta and British Columbia are key Canadian provinces where our growth initiatives are focused.
XTL is adding a significant number of both dry and refrigerated units to our capacity to keep up with the growing demand from our valued customers.  A key objective of our expansion plans are to provide the best equipment and experience to attract the best, most experienced drivers who will help us eliminate downtime, increase efficiency and operate in the safest manner possible. Interested drivers can apply for western trucking jobs on our website.
Our new temperature controlled trailers are state of the art and designed with the future of refrigerated transport in mind.  Not only are they equipped with live diagnostics and 2 way communication; they are also 100% recyclable.   XTL is the first carrier to invest in recyclable units addressing end of life for their equipment and strengthening our commitment to the environment.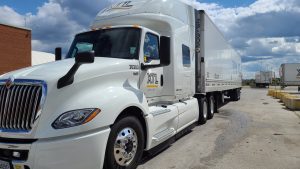 XTL has operated based in Canada for over 36 years and we continue our dedication to service into the future.  XTL is a C-TPAT, CSA, FAST, PIP and Smartway carrier.  XTL has operations based throughout Canada and offers full service logistics from 3PL warehousing, asset based transportation to 3PL transportation services.