It was March 18, 1985, and Serge Gagnon, now President and CEO was nervously pacing the driveway at the newly formed XTL Transport Inc.'s Racine Road terminal. The first XTL truck was due to complete its fledgling journey from Montreal. It was the culmination of months of planning and strategizing. Would reality live up to the dream? 
Of course, the first XTL truck rolled up right on time, and the rest, as they say, is history. 
XTL Transport was initially formed to provide truckload service between points in Ontario and Quebec. XTL set up shop on either end of its principal route. And (if you can believe it) the company geared up with just four employees in Montreal, four employees in Toronto, 25 vans, six owner operators, a black rotary phone, a card table and a few folding chairs. 
Only a few months after starting up operations, XTL added warehousing capabilities to provide customers with break bulk services in both Toronto and Montreal. This break bulk service which brought large paper rolls down from the major paper mills in Quebec became one of the competitive advantages of XTL's operation. For this purpose, XTL introduced tri-axle vans which allowed a larger payload to be transported across Ontario and Quebec. Loads on these vans were then broken down at the new Toronto distribution center and shipped to the U.S. in smaller quantities where weight restrictions were considerably more stringent. The system increased the volume of freight that was shipped by XTL into the U.S. and further enabled the company to compete with short-haul U.S. carriers. 
In 1992, XTL distribution expanded again. The Montreal warehouse facility moved to Lachine and tripled in size from 15,000 square feet to 45,000 square feet. Not to be outdone, Toronto's warehouse and office facilities moved to Rexdale Boulevard in Etobicoke, thereby acquiring warehouse space of 80,000 square feet. The new Lachine and Etobicoke distribution centres offered private rail accessibility allowing XTL to further enhance their value-add in the break bulk department through boxcar services.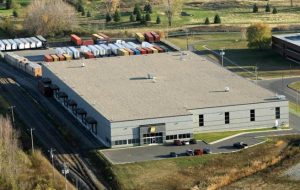 In 2004, XTL built a new 100,000 square foot warehouse in Dorval, a major milestone for XTL's Distribution presence in Quebec. The facility also sported rail siding to ensure the company continued to meet the growing needs of their customer base. At the same time, XTL doubled its warehouse space in Toronto, securing additional square footage at their home on Rexdale Boulevard and restored portions of the rail siding that had been filled in by previous tenants. This increased XTL's receiving capacity from three boxcars to 14 per day and continues to be a sought-after service in the GTA. 
With over a quarter million square feet of warehouse space in the Toronto and Montreal markets, XTL Distribution was well on its way to becoming a leader in Warehousing and Distribution.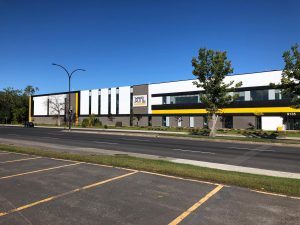 Fast forward to today and XTL Distribution Inc has grown to nearly 1.5 million square feet across 7 facilities, and is proudly located in 4 of the major distribution centres in Canada; Toronto, Montreal, Vancouver, and most recently Calgary, AB opening July 2022. The opening of the Calgary DC is an exciting milestone because it means XTL now has all three of their distinct service offerings in each of their four main operating centers – asset-based transportation, logistics, and warehousing & distribution.  One thing XTL continues to do to this day is invest in continuous improvements for the business.  Not only is XTL still located at the Etobicoke head office on Rexdale Boulevard since 1992, two other facilities have been added to support the growth of long-term partners in the GTA area. Similarly, the Dorval warehouse that opened in 2004 became the first of XTL's facilities to receive HACCP certification in 2021 to complement the evolving product mix. This diversification was fueled by the construction of a brand new, state-of-the-art facility in Montreal-East in order to maintain the rail siding after the local REM public transit project disrupted the rail accessibility in Dorval. The new facility, fully equipped with rail-siding and the latest in energy efficiency technologies, stands at 333,000 square feet and is XTL's largest facility to date.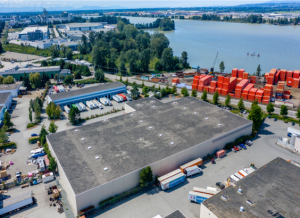 After initially reaching the west coast in 2019, the latest chapter in XTL Distribution's story opens at 1980 104 Ave NE in Calgary, AB July 2022. Always with the partnership in mind, this move was driven by XTL's desire to provide customers with the most competitive advantage for their supply chains. Calgary is quickly becoming a preferred transportation hub in Western Canada for a multitude of reasons. When comparing to Vancouver, over all supply chain costs are lower in Calgary. This is because Calgary is strategically located for transportation in all directions resulting in lower distribution costs to nearly all of the major cities within North America. This outweighs the higher landed transportation costs that would otherwise be incurred on shipments that originate from Asia. Cost savings are actualized further if supplies are sourced from within North American or European markets. When looking at factors such as leasing or purchasing land and real estate, costs are once again higher in Vancouver. Similarly, there is less available land for future commercial development in the Greater Vancouver Area which will continue to drive existing costs up in that market. With a strong, educated workforce and room for future growth, Calgary is the place to be, and we can help.  
Contact us now to see how we can bring the Calgary advantage to you.